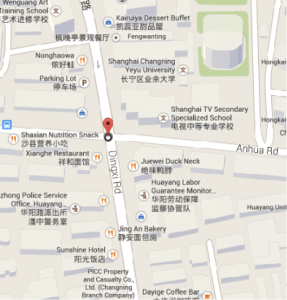 Name/Description: Skewers
Specialty: Shaokao
Location/Area: Dingxi Road and Anhua Road
Fixed or Moving: Fixed
Time of Day: 8:00pm-2:00am
Comments:
This shaokao stand is set up alongside a woman selling malatang in a dingy hole-in-the-wall. Skewers sit on display, still slightly frozen because there is no refrigerator for them to sit in, with one side lined with proteins and seafood and the other lined with tofus and vegetables. A numbered basket is provided to hold customers' selections. Prices can range from 1 to 8 kuai depending on the skewer.
Review:
I have frequented this place many times before. Compared to other stalls, this one can be oily and over spiced at times, but always well-seasoned. Locals pack the place every night with piles of skewers eaten alongside a beer. Recommended skewers include octopus, tenderized chicken covered in red sauce, sliced baozi, enoki mushrooms, and scallops out of the shell (only sometimes there).